On a recent family outing to a 17th century Dutch estate at Landgoed de Wiersse in Vorden, I explored the historical grounds, took photos, and admired the interesting mix of storytelling found throughout the grounds. I came away with reaffirmed believe in value of rooting any experience with a clear and engaging narrative. I also found some useful take-aways for our work at MoMoLab for some upcoming projects.
As most of you know, storytelling is at the core of our projects at MoMoLab. To continually improve our concepts and seek inspiration, we often make trips to museums, events, and venues that involve visitors experience and storytelling in the Netherlands and even internationally. My most recent outing was to the historical gardens of Landgoed de Wiersse, where I opted for the guided tour, with the hope that the personal interaction with a guide would bring this historical site to life. I was not disappointed.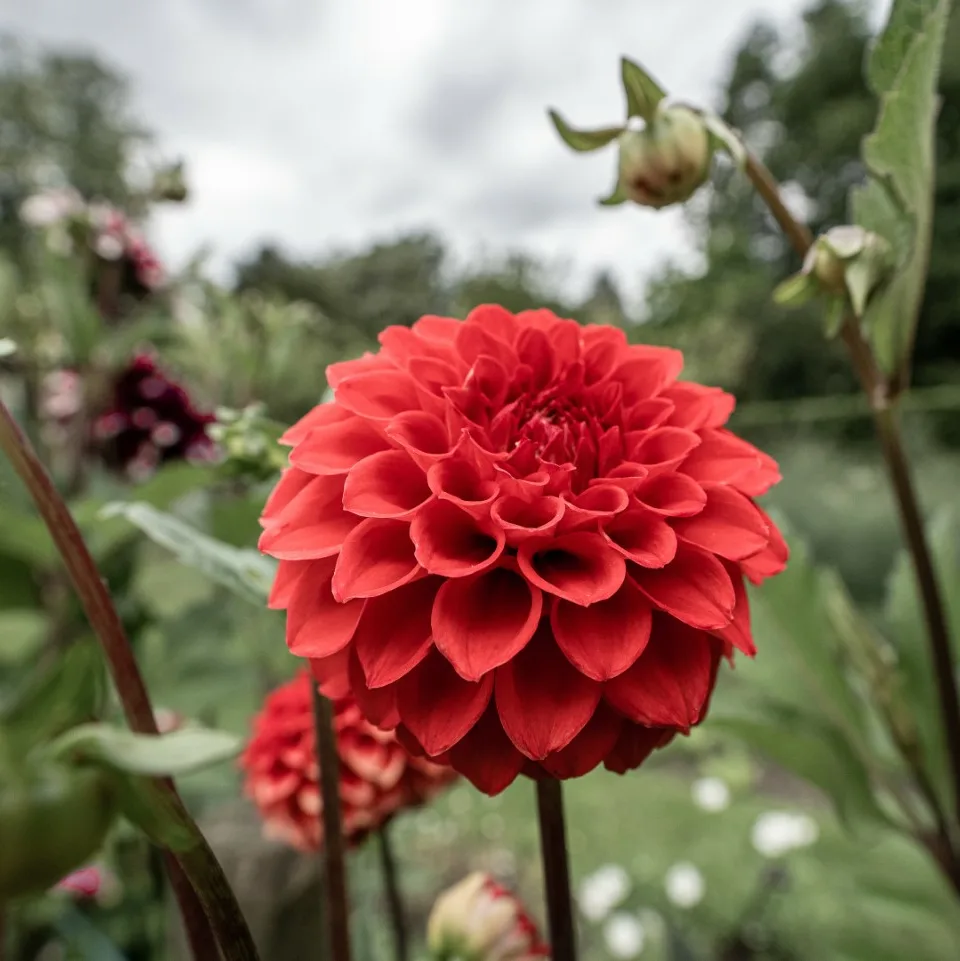 An enriched experience
The visit involved a guided tour through a beautiful historical garden, where I had the chance to delve into its history, the diverse vegetation, and the wildlife that call this estate home. I heard fascinating stories of the families that once owned and own this garden. Our guide wove all this information into a funny, coherent, and captivating narrative. The entire combination made this an equally pleasant and informative experience.
I was impressed by our tour guide's knowledge and passion for the gardens, but also in her ability to engage the group at an individual level. Her clear articulation and willingness to answer questions enriched the experience further. It was evident that she had dedicated considerable time and effort to mastering every aspect of the garden's history and its significance to the local region.
During the visit, I observed another group exploring the garden independently, armed only with a leaflet containing a map and some additional information. While I'm sure the beauty of the garden was enough to make there experience a pleasant one, I couldn't help but think the valuable insights these individuals were missing without the guidance of a knowledgeable expert. 
experience the art of storytelling
This visit reinforced my belief in the irreplaceable value of guided tours to add the extra nuance and context often missing from written leaflets or signage. There's something about hearing stories from a passionate guide that brings a place to life. While an in-person guide is always the gold standard in visitor experience, I also realize that an audio tour could also go a long way in complementing an experience. An audio tour, carefully crafted to share the stories and intricacies of the garden, could bridge the gap for those who prefer a more self-paced exploration while still benefiting from captivating narratives.
I thoroughly enjoyed my visit to Landgoed de Wiersse, and if you ever find yourself in the neighbourhood of Vorden, I highly recommend opting for the guided tour. It's gave me a deeper appreciation for the beauty of historical gardens and the art of storytelling. As well as helping to shape some projects that are in the works.